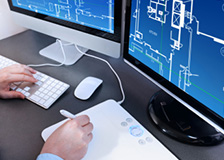 When National City Bank (now PNC) commissioned new data centers in Cleveland and Cincinnati, American Heattek was chosen to implement a Honeywell building automation system. Because of his significant expertise with virtually any control system, John Stypa and his team were selected specifically to work closely with the construction team from the beginning with the building design. Not only did American Heattek design and implement a comprehensive automated control system, they provided project oversight and advice on behalf of National City Bank.
Working as a trusted partner, the American Heattek team took their role quite seriously. When the building was going up, John kept a watchful eye on the GC, to make sure that the work was done correctly. American Heattek pointed out when corners were being cut that might cost PNC later. American Heattek puts the customer first consistently.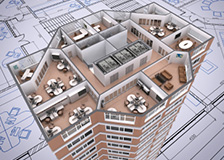 Unlike most contractors, American Heattek is always looking out for the best technology for improving operations. American Heattek proactively searches for improved parts and controllers that help the bank save. They keep the bank informed of opportunities for improvement. When an old controller goes out, rather than replace it with the same model, it can be upgraded to improve efficiency and control. American Heattek stays on top of upgrades so that building staff doesn't have to.
So many big vendors just want to sell parts but don't really care whether or not the system works. American Heattek really cares that they work they perform and the systems they deliver work right, work well—the first time. American Heattek saves PNC a lot of money by optimizing their systems to perform at their peak without wasting time or money.